Your collaborator has been disconnected and you don't know how to delete it? See how to do it in this article.
IClips is a system that creates several links of information to ensure the effectiveness of reports, for example, and consequently, to enable more strategic management. Therefore, some data isn't available for deletion in the system.
Do you imagine deleting a collaborator and losing all the work data attributed to him in the system? Working time, performed activities, hourly value accounting... That would damage a lot of data, right?
Therefore, it is not possible to delete a collaborator from iClips.
When an employee leaves the company, you only need to access his registration in settings> employees.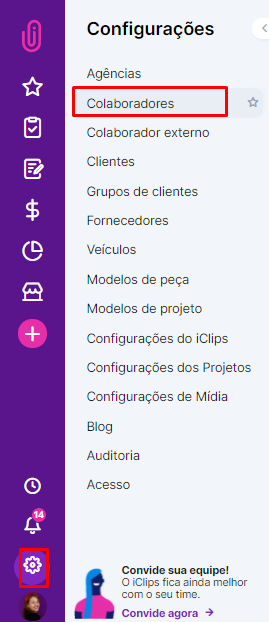 Disable it and remove your access to the system: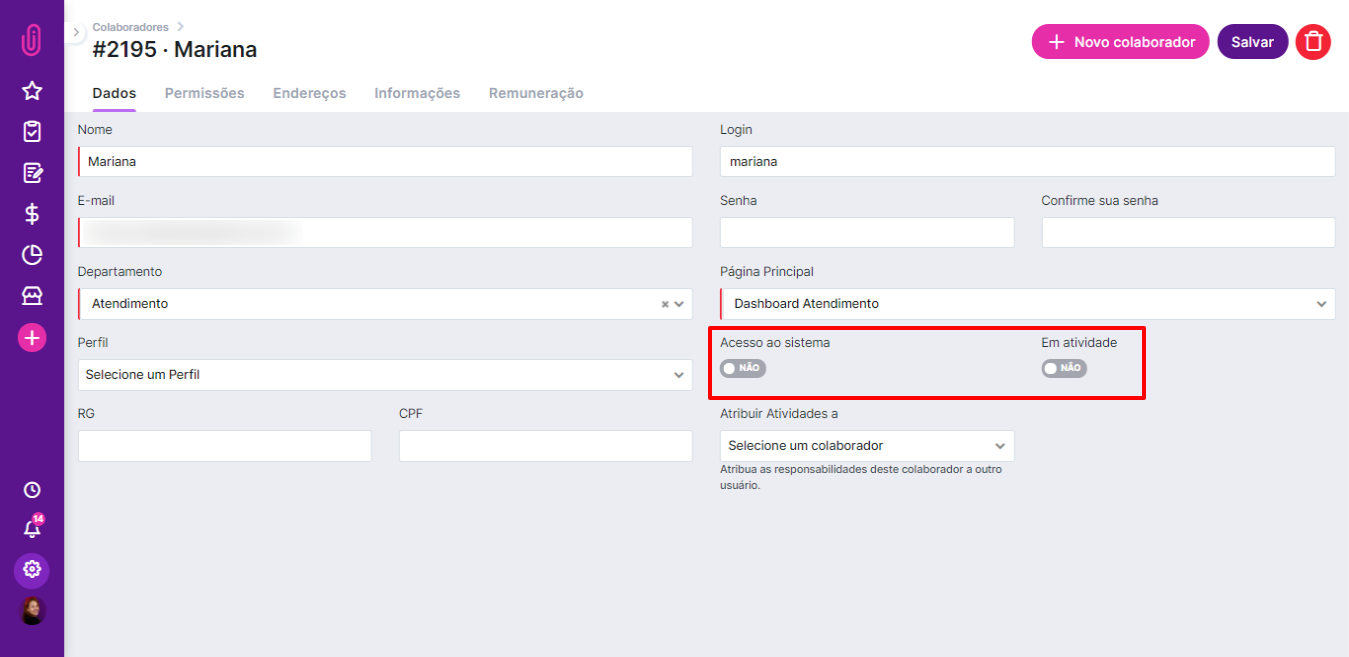 When you disable it, iClips will automatically suggest that you assign that employee's demands to another.
It is extremely important to perform this action. Also, that one's registration should never be reused by another employee. If this happens, the new user inherits the imputed old employee data, impacting his management strategy.
Still needs help? Just call us at help@rockcontent.com or on the platform chat, and we will help you!