To optimize your work, you can include standard questions for each brief in the project template.
Developing a campaign/project brief is a fundamental step for any agency. On Studio, we incorporated the brief into the project template.
Advantages in defining the brief in the project template
The brief is considered an essential step in an agency. The initial scope of work will be defined through it. Standardizing the information in this item will save time and organize information for everyone involved in the project.
How to register the creative brief
The first step to registering a brief is to create a Project Template where the brief will be assigned. To do so, go to Settings > Project Template.
Then click on + New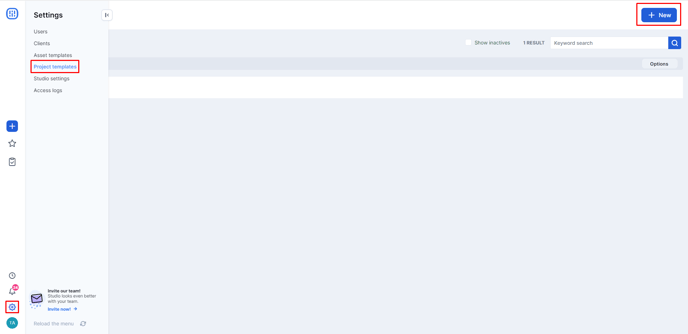 When opening the pop-up, give the template a title and define:
Whether or not it will be set as default, that is whenever you open a Project in Studio, the system will pull it, but you can remove it and replace it with another one if you wish.
And if it is an active template, that is one that is being used by the agency.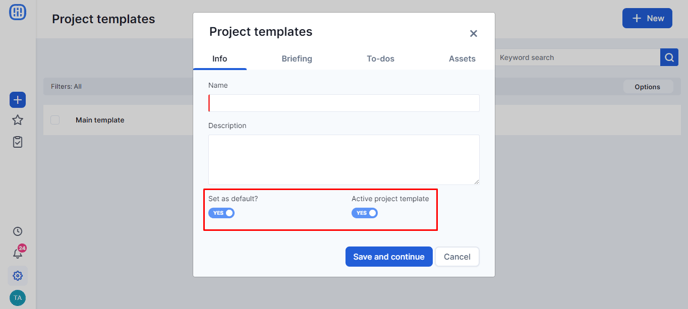 Once you have filled in this information, click on Save and continue.
The next step is to enter the default brief questions that will match this template. To do this, click on + New Question.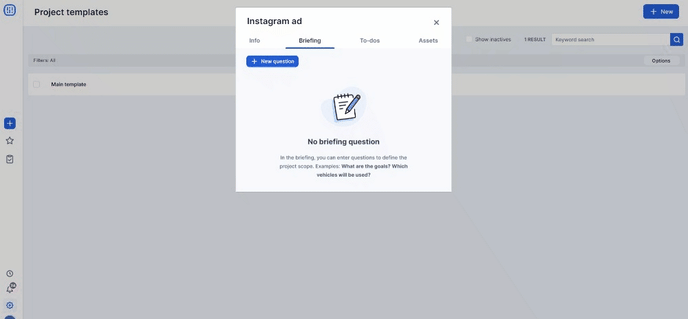 You can also set the display order of the questions by click-and-drag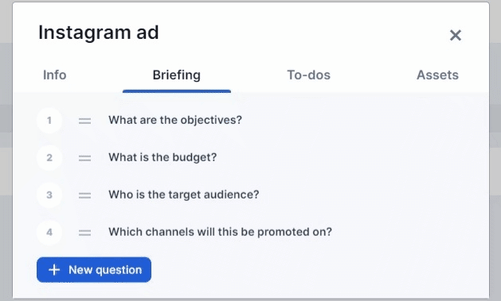 After this, all created questions will appear in a list according to the defined display order.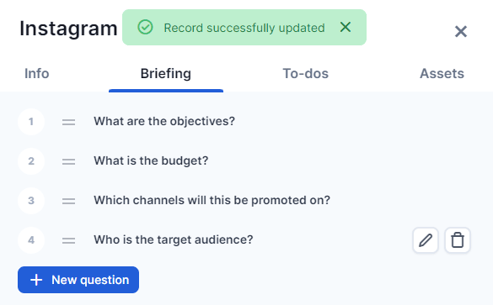 There you go, your project template now has a list of creative brief questions. This feature will optimize your time when opening a new project!
Still need help? Simply reach us at help@rockcontent.com or through the platform chat and we will help you!