How ion Collects Data: Part 4 - Analytics
The ion platform includes a suite of performance gauges you can use to review how your experiences are performing. The main goal of most landing pages is to get respondents to submit a form. You can make your form's submit button so when you review your performance metrics, you will be able to easily see how well your experience is performing as a whole and will also be able to drill into other metrics to see how successful certain parts of your creative have been.
You can make your form's submit button the conversion point by single-clicking the submit button and then clicking into the actions editor. From here, simply check the "Mark as converted" checkbox.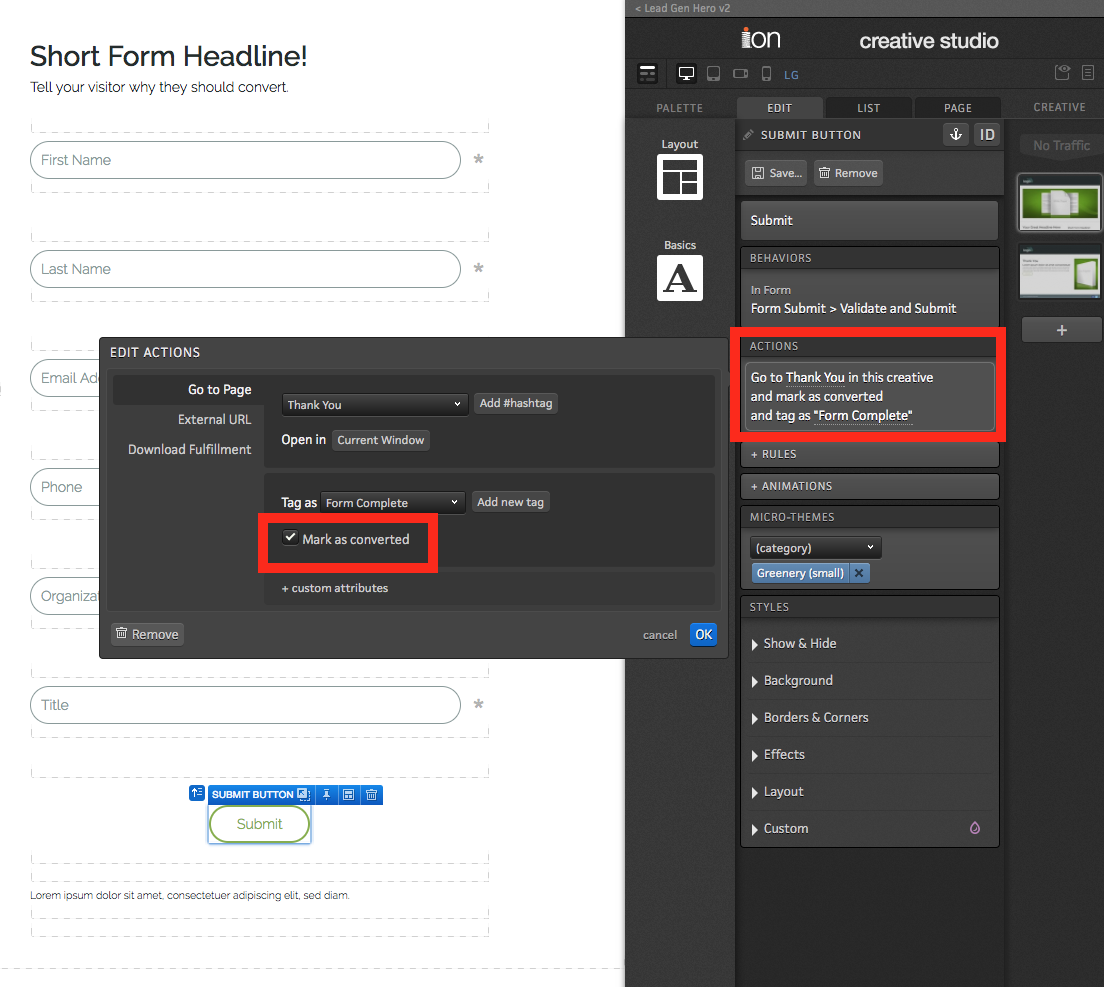 For more information on the performance gauges available within your ion console, please review the below support videos.
How ion Collects Data: Part 1 - Introduction
How ion Collects Data: Part 2 - The Anatomy of ion Forms
How ion Collects Data: Part 3 - Exporting Data