Freestyle Forms: Error Messaging
Custom error messaging can be shown within your freestyle form fields. Below, please find steps to add a custom error message to your freestyle form fields.
1. Drag text editor into freestyle form container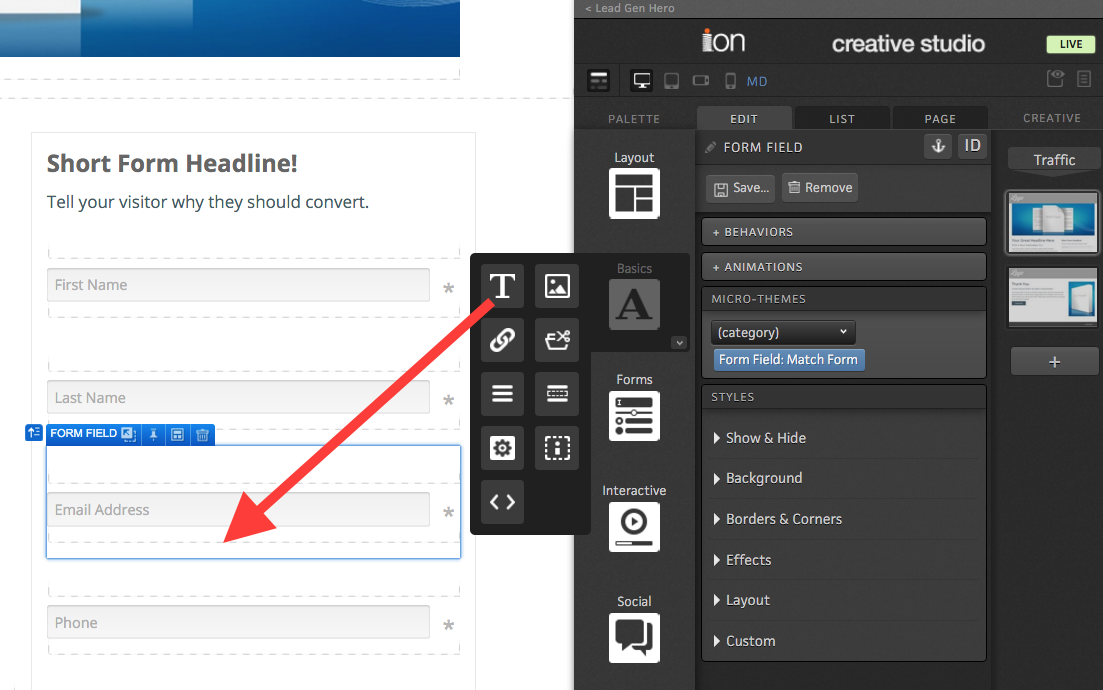 2. Enter the desired error message into the text editor and style your text.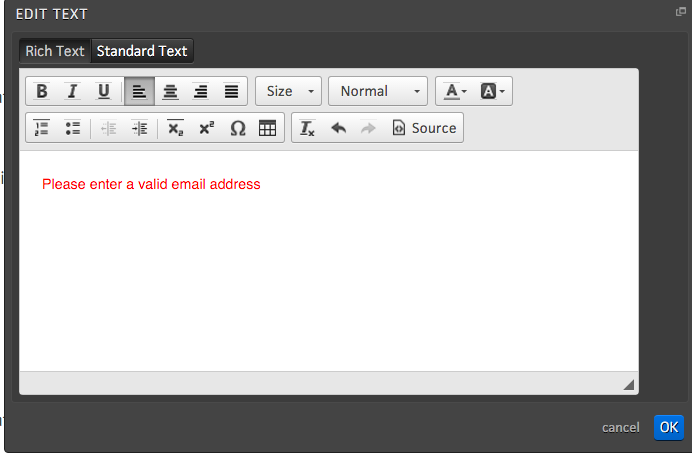 3. With the error message text selected, click into the "Form" micro-theme category and open the next drop down menu. From here, you will see options to show or hide your custom error message when the data entered into the field is valid, invalid, incomplete, validating or unknown.

*NOTE: Error messaging is typically set to show when the data is invalid and/or incomplete. You may assign multiple error message micro-themes to your text to have it show or hide under multiple conditions.