Embed Code: Embed your Creative into a Third Party Site
With Ion embed code, you get all the benefits of an interactive Ion experience directly in your website!
To do so, you can grab the embed code from the URL Management Screen. This will be helpful for those times when you want to embed content on your external website but would rather not use a traditional iFrame with fixed dimensions. By using embed code, you can ensure that content renders dynamically instead of using the fixed width and height of an iFrame.
To grab the embed code, first navigate into the URL Management Screen for the URL you created (here) and are looking to embed. Below the URL, you will see an "Embed Code" button that you can click to view the embed code for your URL.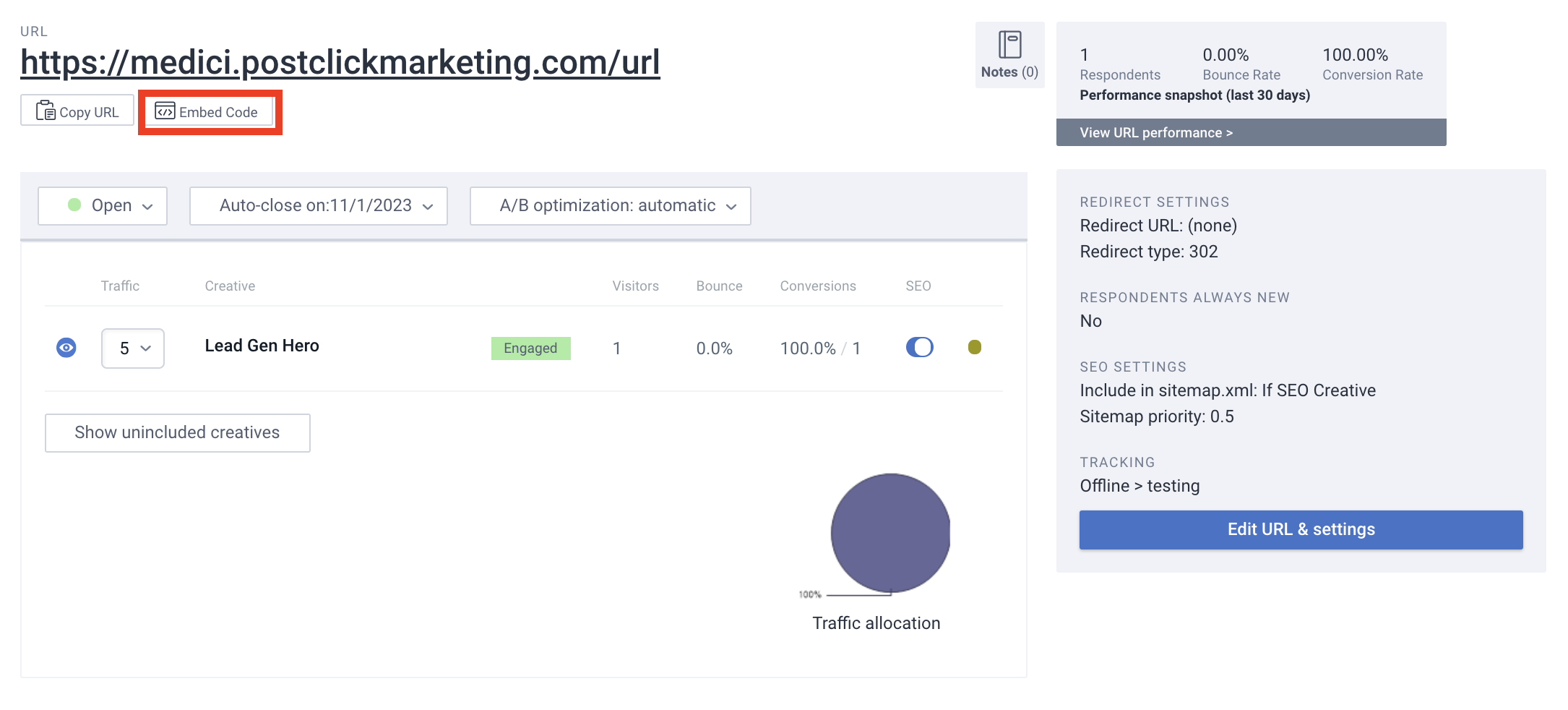 After clicking the "Embed Code" button, a Lightbox will open with your Ion embed code. Simply copy this code and paste it into your external website to embed a Creative into your website!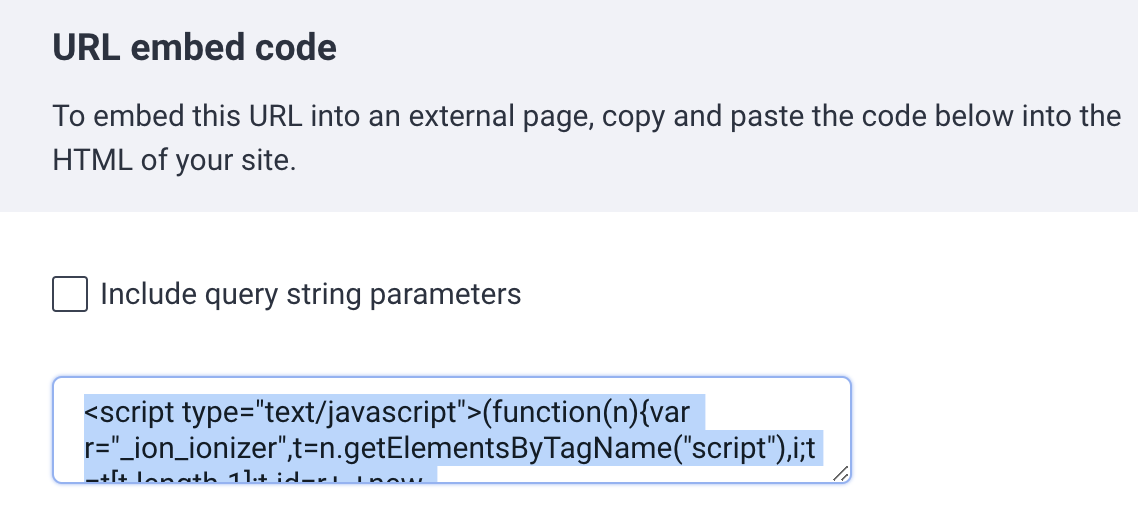 This will allow you to test dynamic content from Ion pages on your external site. If your URL is running a split test, the embed code will also split traffic between Creatives when serving up content. The Ion embed code allows you to reap the benefits of Ion functionality on your website!
With your Ion embed code in place, your Ion landing page content will be seamlessly displayed on your website.
Check our article for Embedding Content: Best Practices.