Rock Content's Consent Manager is a privacy compliance platform designed to manage consent on cookies for all visitors to your site in one place. Here, you will learn how to set it up!
How does it work?
The Consent Manager informs your website visitors what kinds of data are being collected, and manages the acceptances required by privacy laws, such as LGPD, GDPR and CCPA. This ensures that you are safe from the rules, as well as creating a trusting relationship with your users.
Accessing the tool
This application uses single sign-on, Rock Content's exclusive authentication method. This means that it applies only to Stage subscribers.
To receive your login and password, you need to have the Stage product and contact support.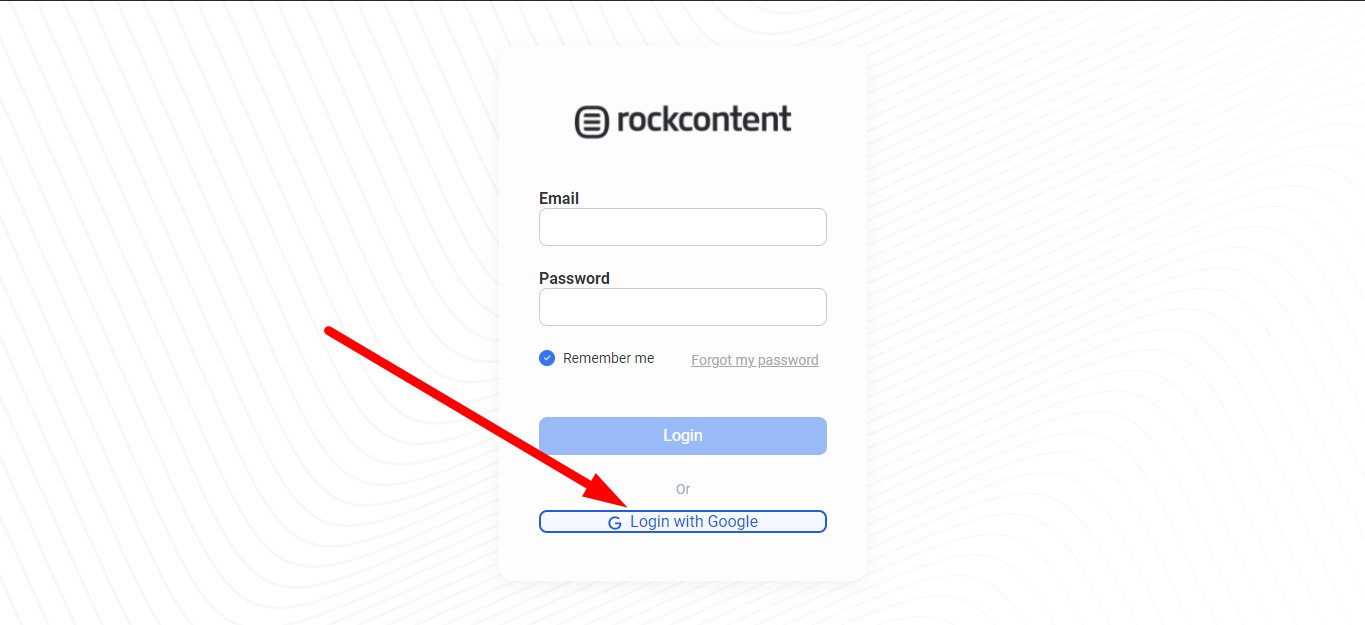 Banner creation
After clicking on "Create Banner", give it a name that can be easily remembered. Then, enter the domain where it will appear and choose the banner language. You can create as many as you want, in case you have multiple sites.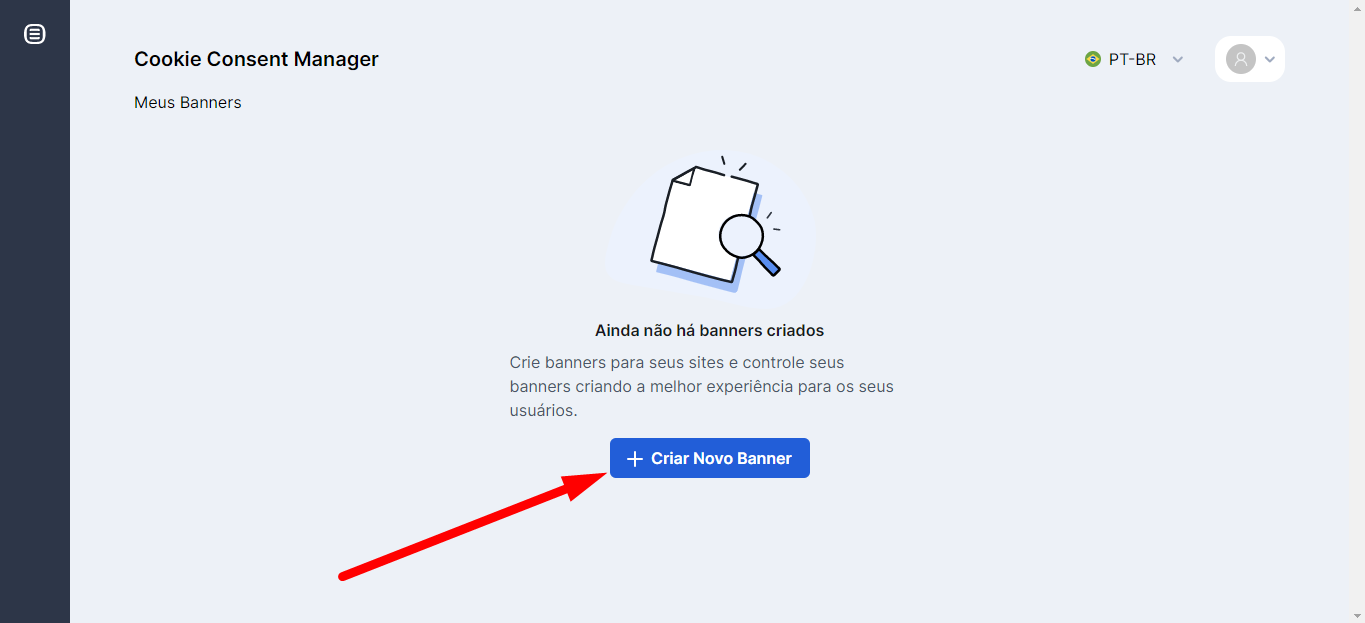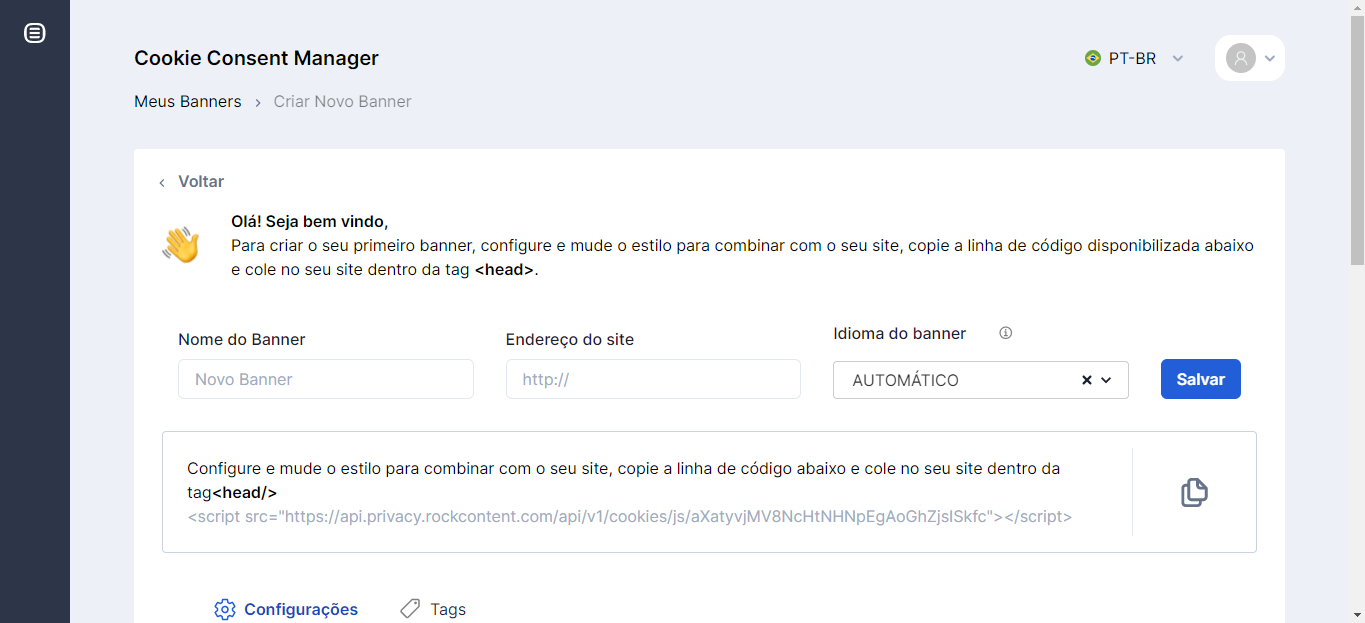 Style
Set your style preferences: screen placement, colors and font.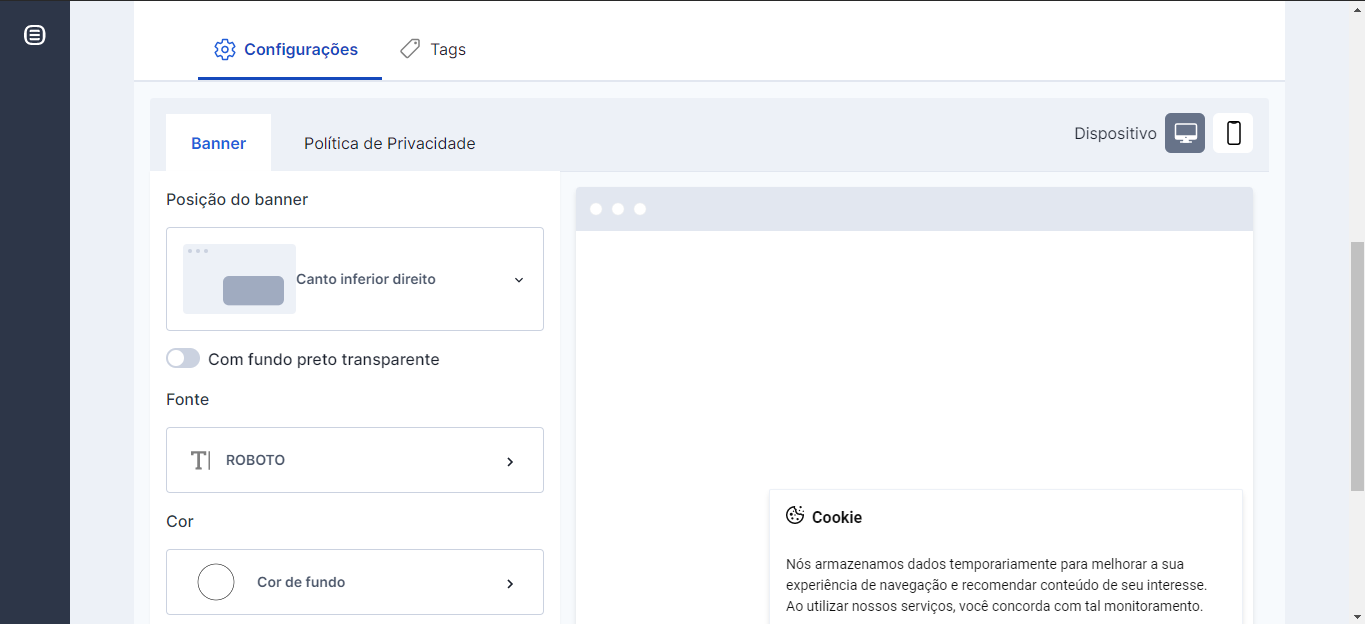 Privacy policy
If you wish, add the text of your privacy policy. You are not required to do this if you have it elsewhere. In the future, it will be possible to create a link to your privacy policy page.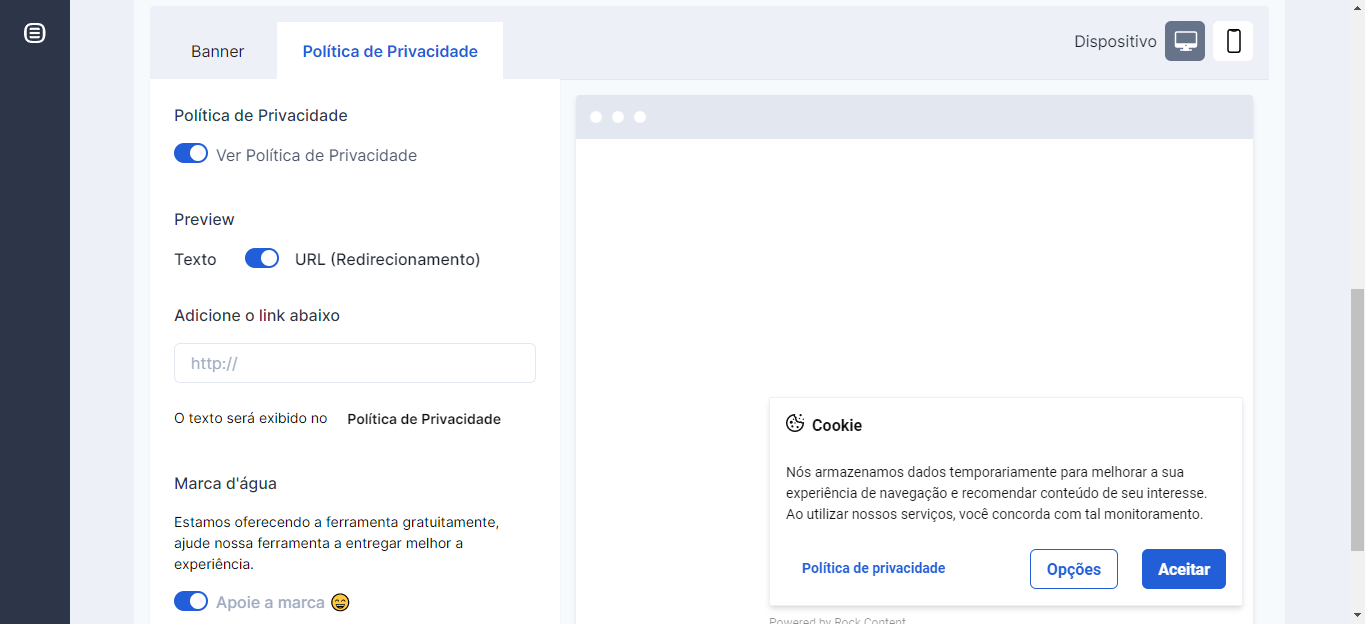 Watermark
Displaying the Rock Content watermark is optional.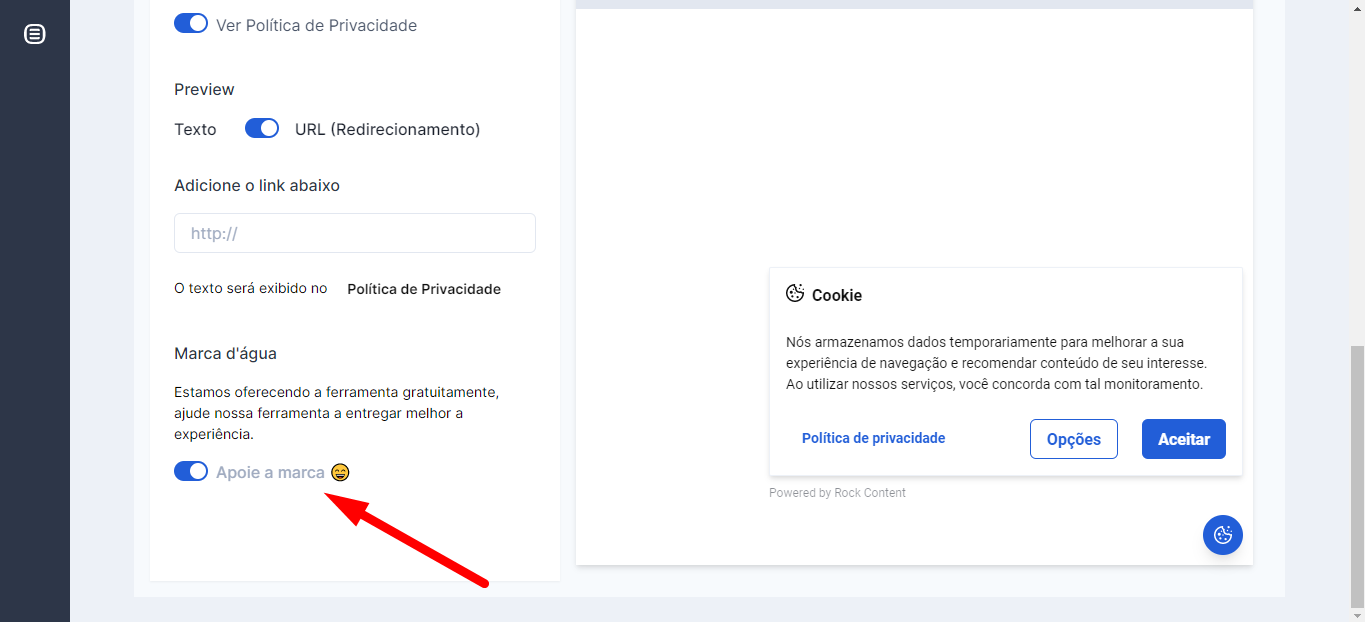 Installation
After saving your banner, your tag will be available to be added to your website. Just copy it and follow one of the methods below.
Tag injection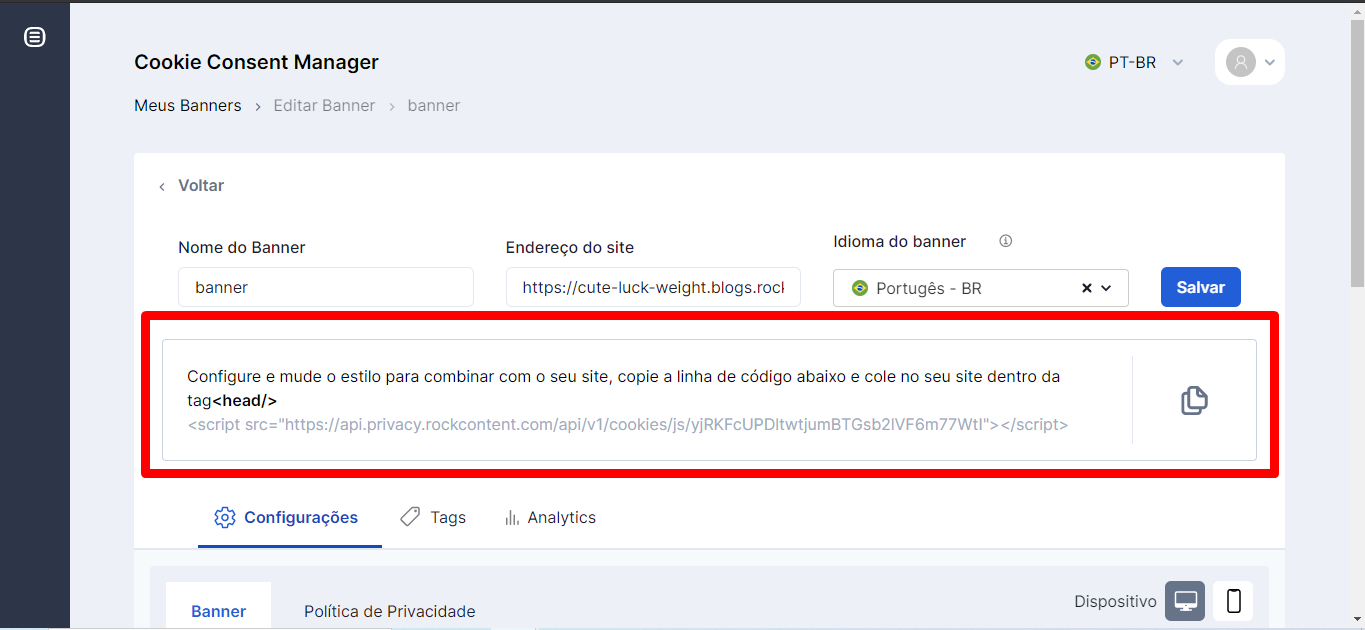 Paste the code snippet between the <head> </head> tags on your website pages. Make sure it's on every page of your site, not just the home page.
If you can't or don't know how to do this manually, we recommend using a tag insertion tool, such as Google Tag Manager.
WordPress plugin
Download our WordPress plugin, paste the copied code snippet into the form field and save your changes.