In this article, you will see how the briefing and the customer's profile are essential for the creative team
What is the significance of the briefing and customer profile for the creative?
The briefing preparation is already part of the routine for an advertising agency. It is through it that the scope of work is developed and planned by the service team. On the other hand, the information on the customer's profile is complementary to the briefing, and it will help your creative team to understand the customers' needs better.
How will the creative team receive this information?
But just as important as doing a good briefing and creating an adequate customer's profile is to get this information to the creative. For this, iClips has specific and easy to view fields that can be accessed by the creative when it enters the piece's details through the creation dashboard.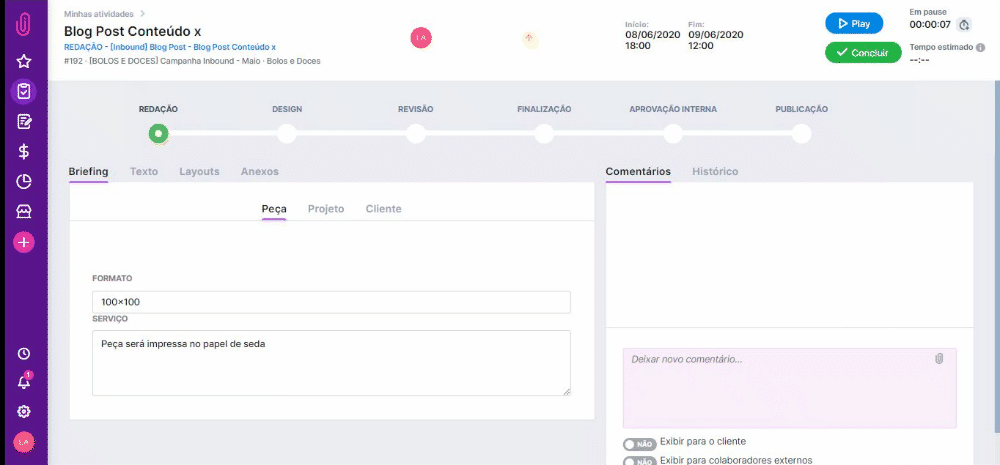 There he will have access to the piece's briefing, the project, and the customer's profile, keeping all the information gathered in the same place.
Benefits for the entire agency
Customer profile and briefing items help to reduce refraction and promote integration between the service and creative sectors.
The customer is unlikely to request any work correction if the customer's profile and briefing information is filled out correctly and gets to the creative easily.
Do you still need help? Please reach out to us at help@rockcontent.com or the platform chat!